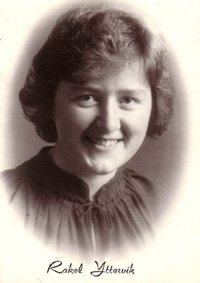 Santisuk Foundation is a Non-government Christian organization, a 528 Public Charity Organization of The Notification of The Ministry of Finance that functions as an intermediate center for people who have a desire to help and to channel love and care to the 1,000 poor and needy children living in the 40 slum communities in Bangkok and outlying areas. Their families are very poor and live their lives with a small and unstable income. The children really need help and support on their education.
In 1982 a Norwegian missionary, Miss Rakel Yttevik met small children who were all dirty and dressed shabby with cut and wound on their body. They all lacked of food to eat and clothes to wear in the slum Klongtoey. She undertook the mission to take care of those children and started to seek funds from Norway.
The first center was set up in Bangkok,Thailand by renting a house in Soi Suan Kluai, Sukhumvit 40. It was established as a Nursery School to take care of those children providing them with transport service. Health support for children such as skin care, short-eye sighted problems and nutrient deficiency were provided. There were 30 children in this program. Later on the number of children increased. At the same time the property owner demanding the Foundation to increase the rent. The team led by Miss Rakel started to look for a new appropriate place to rent. Eventually in 1987, she was coordinating with government officials at the Port Authority of Thailand to rent a piece of land through the National Housing Program and built a 2 storey house on it which has been the location of the Santisuk Foundation until today.


Our Aim
Our main purpose is to give hope and encouragement to these children. We also seek to develop these children to live their lives with dignity and quality. Eventually they will be able to take good care of themselves and support their family members in future.
From BAAN SANTISUK.... Today is " SANTISUK FOUNDATION "